Windsor House School
The Windsor House learning community is founded on the principles of profound respect for all voices, real engagement in what one is interested in, and collaboration as a way of moving forward as a community. Our goal is to create a learning environment where young people develop the skills to be self-motivated and self-directed in their learning and in their lives, and where they have the opportunity to deeply engage with what they are passionate about.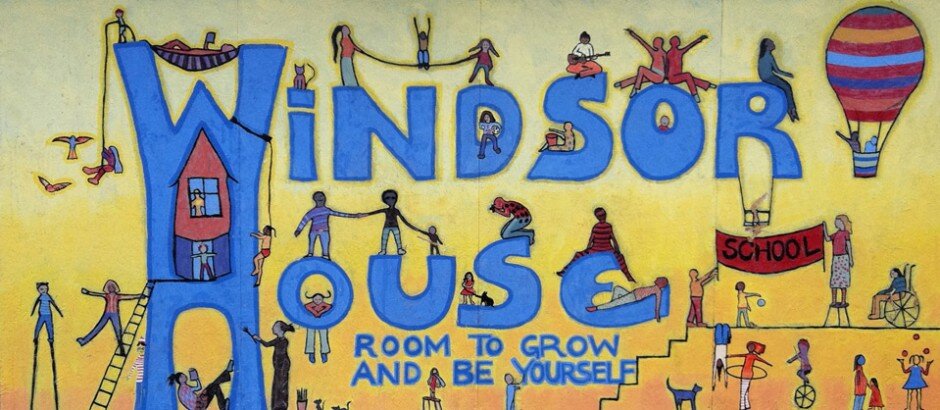 Location: Vancouver, BC, Canada
Highlights:
A publicly funded K-12 parent-participation school, Windsor House is democratically governed for two reasons. First, we believe that to function well in a democratic society, people should be given the opportunity at a young age to experience its power and understand their own responsibilities. Second, we believe that a democratic learning environment allows rights and freedoms to be distributed equally to all, regardless of age or role.
Features:
democratic governance with teachers and youth
personalized and self-directed learning
parent participation
multi-age groupings
portfolio assessment
A vibrant and energetic environment that at first glance may appear unstructured, Windsor House is, in fact, supported by many underlying structures and learning theories such as inquiry-based, experiential and active learning.

At Windsor House, learning is:
Personalized — any time, any place, any pace
Self-determined — students take charge to ensure relevance and engagement
Constructivist — knowledge is created, not absorbed
Experiential — the emphasis is on learning by doing and discovery
Deep — higher-order thinking skills, not rote memorization
Intrinsically motivated — no rewards or grades
Technology-enriched — for knowledge, communication, exploration, expression, collaboration
E-Portfolio-based — self-reflection, teacher feedback and conferencing instead of report cards
Brain-based — working with the grain of the brain instead of against it
Community-based — connected to the "real world" outside school walls
Holistic — focused on learners as whole people
Links:
Tags for this entry:
self-directed learning, democracy, parent involvement, democratic school